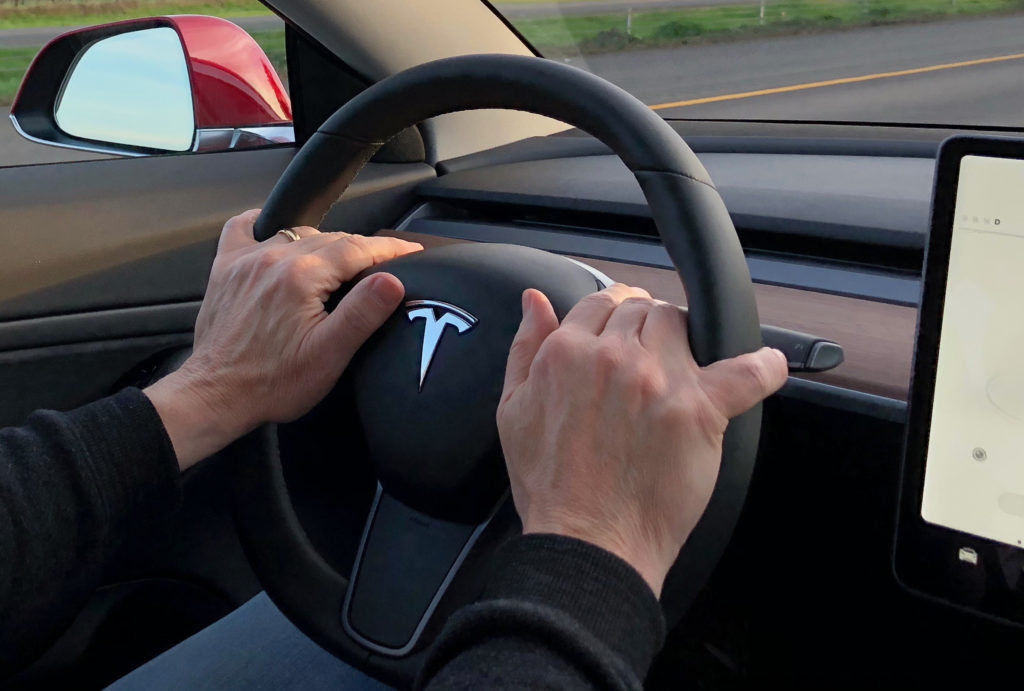 We are now just at two weeks with Scarlett. I actually had a dream about driving last night. Now for those of you who may not know me that well, I have been bicycle commuting for quite a few years. And, when we moved to our Lawrence Street house in 2015, we've been a one-car family with Brenda generally getting the car (now including Scarlett).
So for me to dream about driving is something. But I digress…
Today I want to talk about Tesla service. Both recommended service intervals and their customer service.
First, the recommended service for Scarlett. I had originally thought there would be an at least annual service trek to Portland for some sort of check-up, whatever. But nothing was said or attempted to be sold to us when we took delivery. Then I got home and looked at the Owner's Manual and here it is:
Rotate the tires every 6,250 miles
Periodically check the windshield washer fluid
Periodically check the air conditioning operation
Change the brake fluid every 2 years or 25,000 miles
Change the battery coolant every 4 years or 50,000 miles
That's it.
Now I know why there isn't a "maintenance plan" to sell us.
Second, I want to talk about Tesla customer service.
We have a personal customer service contact, Nina, in Las Vegas who is now with us as long as we own Scarlett. You know how some companies develop a brand loyalty that is almost unreal? Apple did that in the Steve Jobs days (although, sadly, not so much any more).
Tesla is doing that now. The Model S and X owners I know notably say they will never buy another ICE car again, they also say things like they will never buy anything but a Tesla again.
And after just two weeks, I see what they mean. I previously commented on our delivery experience. But here's just a snippet of our experience since then.
I wanted to order a $25 cable organizer for our charging cable in the garage. It will keep the cable off the floor and just look nicer. Right now it kind of gets in the way of my bike rack. I went to the Tesla online shop and couldn't get the order form to actually place the order. Multiple tries, no luck. So I contacted Nina and also put in a request form in the online shop.
Within about 24 hours, I had an email from the online shop, an email AND phone call from Nina who also relayed it to the online shop team and I got another email from another person in the online shop.
The problem was on their end, they fixed it, the order went through and I just got the confirmation of shipment.
Three people bird-dogging a $25 order for a customer.
THAT'S how you build brand loyalty and how this company will stay around for a very long time.